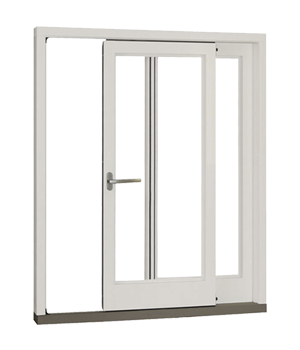 Do you need your Patio Door Repaired or Replaced? We specialise in repairing and replacing 99% of patio doors in 99% of homes in Dublin and surrounding counties. There are plenty of possible issues which may cause your patio door to be repaired. Its one of the most used doors in any household.
WhatsApp
0871884466
Usual problems of patio doors are the dirt, dust, gravel, and other elements that can unintentionally get caught in the track & hinges and may cause the door not to fit or slide, and eventually cause the heat to escape or draft to get in.
A better and high-quality patio door can help you save the costs of energy being consumer and expense for potential repairs, too. If a certain case required your door to be repaired, you can call Door Repairs Dublin to help you.
Door Repairs Dublin is focused on security and safety of every household. Therefore, we only use high-security anti-snap locks to strengthen the security of your family home and commercial properties.
Our company works for several clients like homeowners, commercial property owners, townhouses, and rental properties. It is crucial to choose a company to work for you for door repairs because you need to ensure their credibility and reliability based on your standards.
Our professional engineers incur a license and insurance to make sure that your household is also safe since they sometimes need to access your premises if they need to inspect some of your doors for proper maintenance and to prevent any issue to arise.
Same day Patio Door repair service
Extremely fast, professional door technician Paul who improved my night after a burglary attempt. After repairing the damaged patio door Paul recommended the proper security measures to ensure the door was more secure. Would use these guys again without reservation.
Written by:
Mary in Santry, Dublin